United States Bankruptcy Court
Welcome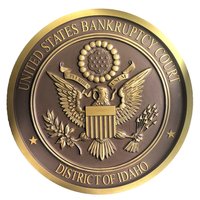 Welcome to the U.S. Bankruptcy Court for the District of Idaho.
We hope this website will provide useful information about the Court, its operations and its processes, and answer many of the questions you might have. Please let us know if you have suggestions to improve the site.
Below you can find the latest news from the Bankruptcy Court for the District of Idaho.

The calendar updates as new information becomes available and is subject to change without notice. To schedule a hearing, contact the courtroom deputies.


Proposed Dates for Chief Judge Joseph Meier 2019

Proposed Dates for Judge Terry L. Myers 2019
(Revised 10/24/18)

341(a) Meeting of Creditor Dates 2019

Small Business Reorganization Act of 2019
Oct 17, 2019
Proposed Interim Rule and Official Form Amendments for Public Comment in Response to the Small Business Reorganization Act of 2019

Updated Means Testing Data Effective Nov 1, 2019
Oct 16, 2019

BK Form Changes Effective Oct. 1, 2019
Oct 09, 2019
The Advisory Committee on Bankruptcy Rules made minor conforming amendments to four Official Forms (see attached)

Bankruptcy Judgeship Opportunity
Sep 24, 2019
Deadline for receipt of all completed application materials is November 14, 2019.

Boise Bench Bar Conference - October 25
Jul 31, 2019
The District of Idaho is pleased to announce the Boise Bench Conference registration is now open!

Notice: Dollar Amounts and Forms Changes 4/1/19
Feb 20, 2019
Please read the attached Notice regarding automatic adjustments to certain dollar amounts and amended forms set for April 1, 2019.


Print Me