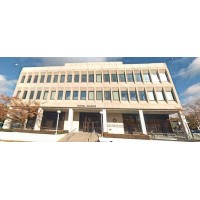 U.S. District & Bankruptcy Courthouse
Moscow Office
The intake counter at the Moscow Divisional Office is not regularly staffed by court personnel. This change does not affect pending or future court proceedings or 341(a) Meetings.

If you require assistance, please call our Coeur d'Alene Divisional Office at 208-665-6850. The standard business hours for the Coeur d'Alene intake counter are 9:00 a.m. to 4:00 p.m. Pacific Time, Monday through Friday, except on legal holidays. Clerk's office staff is available for telephone assistance between the hours of 8:00 a.m. and 5:00 p.m Pacific Time.


Please direct any correspondence or pleadings to:
US District & Bankruptcy Court
6450 N. Mineral Dr.
Coeur d'Alene, ID 83815
Moscow Office is only open for scheduled hearings.